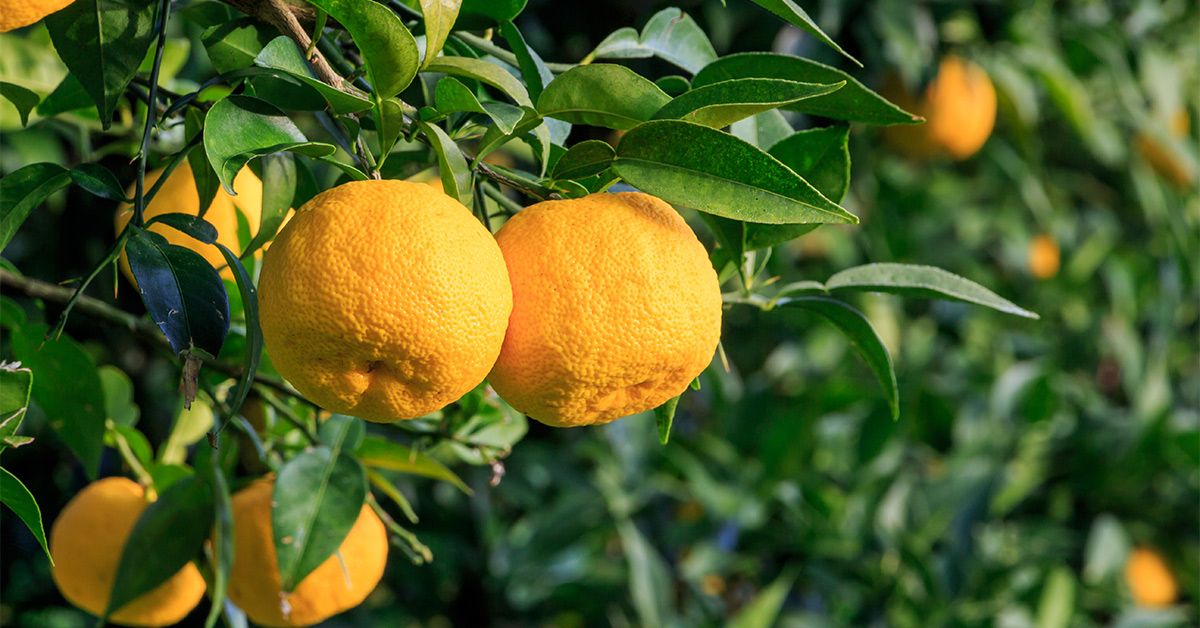 Yuzu Ichandran (Citrus junos) – UNAVAILABLE
Full sun. Zone 7-9, though reported hardy to 0 deg. F.  Outdoors, plant in a sunny, wind protected place.  We're still learning about this plant, so for surefire fruit production, grow in a container and bring indoors in late fall.  Seems to do fine overwintering in an unheated green house or with a winter protection blanket.
Soil tolerant as long as well drained. Does fine in acidic soil.
'Yuzu Ichandrin' plants on dwarfing rootstock will grow to 6-8 feet tall. Seedlings will be larger. Dark green leaves and new stems.  Quite thorny, but we just prune off the thorns.  Fragrant white flowers in the spring followed by 3", first green then yellow fragrant fruits in late fall/early winter.
Self fertile.
We're quite excited about Yuzu Ichandrin's potential as a tasty hardy citrus for our region.  In the landscape, due to its dwarf nature, it should be considered an experimental specimen plant or a foundation plant along a south wall.  It can also be grown as a container plant on patio or deck and brought indoors or into a greenhouse for the winter.
Yuzu Ichandrin bears abundant, easy-to-peel 3" fruit with a tasty lemon-lime flavor with sweet tones of orange.  In Japan it is used in many ways including juices, cooking, cosmetics, added to a refreshing hot bath, and in "Ponzu" which is a tasty citrus flavored soy sauce.  We use the dried peel as a delightful citrus flavoring in sauces.  The fruit and very pricy juice have become quite trendy in culinary circles.
Seedlings: $20.00/1 gal, $25.00 / 2 gal., $30.00 / 3 gal.
Grafted: 3 gal. / $36
Will be available in Spring 2022.