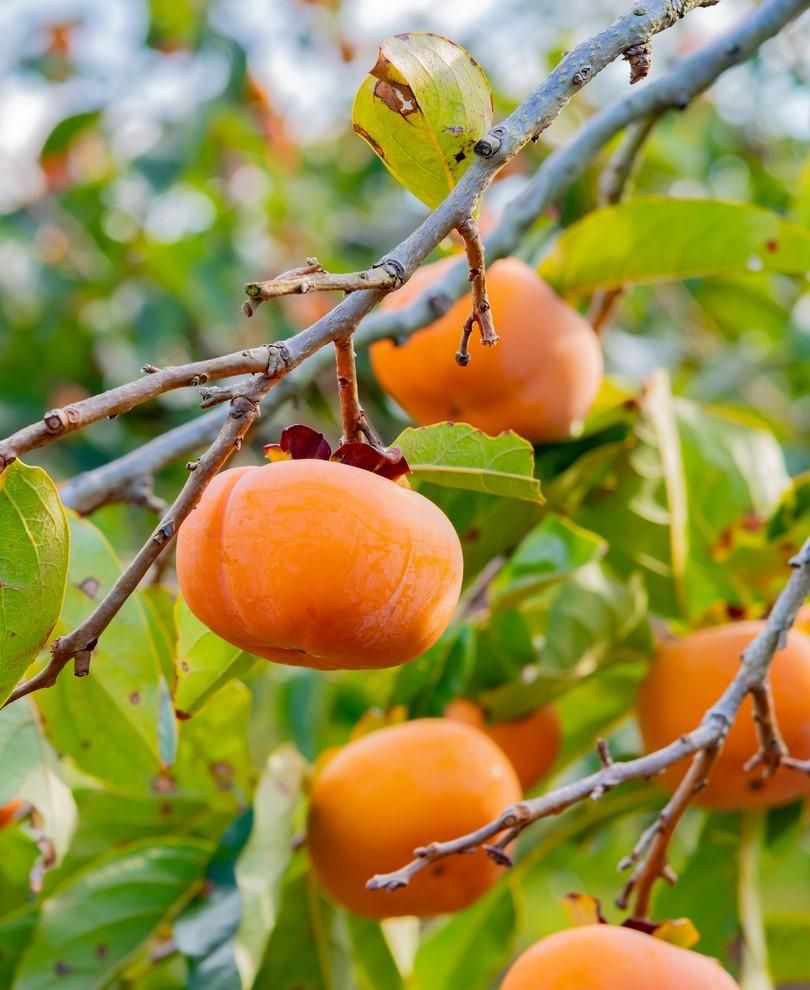 Persimmon, American (Diospyros virginiana) – UNAVAILABLE
Full sun. Zones 4-9.
Prefers moist, well-drained loamy soils but will tolerate both drier and wetter conditions. pH adaptable.
Our native persimmon, though slow growing, can grow 35 to 60' tall with a 20-30' spread over time. Has lustrous dark green summer foliage with yellow to reddish purple fall color.
American persimmon is usually dioecious (separate male and female trees). The Meader variety is female and can fruit without a male (though the fruit won't have viable seeds without a male pollinator).
A native tree useful for naturalizing, flood plains, near creeks or grown as naturalized clumps in the home landscape.
Leaves make a high vitamin C tea. The fall fruit is exotically sweet once ripe. Good for fresh eating, fruit leathers, baking, or mead and wine making. Wait until it's soft, like a tomato!
Meader – A self fruiting native variety with light orange tasty fruit.
Seedlings: $20 / 1 gallon, $30 / 3 gallon
Grafted: $32 / 3 gallon, $39.00 / 5 gallon